OUR

Bausch + Lomb PRODUCTS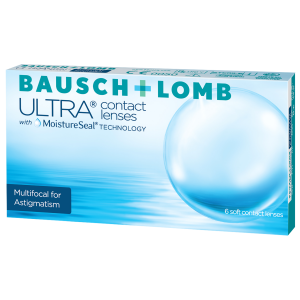 Bausch + Lomb ULTRA Multifocal for Astigmatism
Bausch + Lomb ULTRA® Multifocal for Astigmatism is the first and only lens of its kind available as a standard offering. This innovative lens combines the seamless transitions presbyopic patients want with the lens stability their astigmatism needs. REACHING NEW LIMITS Bausch + Lomb ULTRA® Multifocal for Astigmatism combines 3-Zone Progressive™ Design and OpticAlign® design for c ...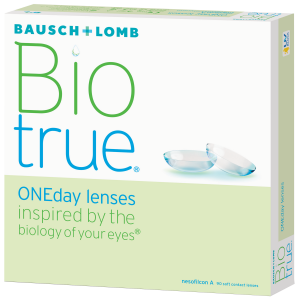 Biotrue ONEday
Biotrue ONEday has more moisture than any other contact lens And, maintains nearly 100% of its moisture for a full 16 hours2 Water-loving polymer PVP is the most abundant, hydrophilic component of the lens Allows for a lens that is 78% water content – same as the cornea Patented dehydration barrier Poloxamer 407 drives to the lens surface to lock in moisture throughout the day Mimics the ...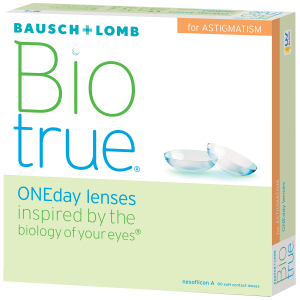 Biotrue ONEday for Astigmatism
TAKE A CLOSER LOOK I Biotrue ONEday for Astigmatism 94% of patients experience comfortable vision throughout the day Peri-Ballast Design Spherical aberration control reduces halos and glare Thin, tapered edge design limits lid interaction Designed to work with natural blink patterns WARNING: UV-absorbing contact lenses are NOT substitutes for protective UV-absorbing eyewear, such as UV-ab ...